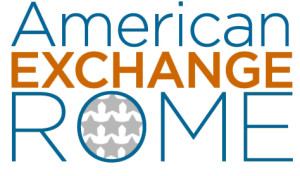 American Exchange Rome (AER) is a network with a widely popular free eList subscription named Free Exchange (FE).
AER is the TOP network for contemporary, vibrant American & international women in Rome.  Created in 2012, the goals of this network are the promotion of camaraderie and community, exchanges of information on living and working in Rome and celebrating life with our friends and families.
EVENTS
Free Exchange women are invited to a variety of events throughout the month to satisfy everyone's pleasure and time constraints.
Evening events include the monthly aperitivo TOAST to FREEDOM, a general gathering (held in the 3rd week of each month) for some precious face time and also welcomes partners & friends, and our monthly FEED (Free Exchange Education & Discovery), a smaller group which meets to discuss a specific topic of current interest informally guided by an invited expert.
Morning gatherings include a monthly book club group (contemporary lit.) and informal Tea Times periodically arranged in cozy tea salons & private homes.
Free Exchangers can also enjoy participating in focused elists (artists, law professionals, moms with young children, etc.) and organized activities arranged throughout the year on our favorite themes: culture& art, fitness & health, food & wine, lifestyle & nutrition, English theatre & cinema, civic & international initiatives, and community service.
ART QUILT EXHIBIT 2016 AT THE UNITED NATIONS, PALAIS DES NATIONS
Call for Submissions
WATER IS LIFE: CLEAN WATER AND ITS IMPACT ON THE LIVES OF WOMEN AND GIRLS AROUND THE WORLD
A challenge quilt exhibit to debut at United Nations headquarters, Palais des Nations, Geneva, Switzerland in March 2016 to commemorate the UN World Water Day. Organized by the United States Mission to the United Nations in Geneva in partnership with American Exchange Rome and Quilt for Change.
For more information visit: www.american-exchange-rome.org/usunquiltexhibit2016
FREE EXCHANGE eLIST
Subscriptions to our Free Exchange eList are open to English-speaking women residing in or nearby Rome, Italy.  Democratic principles, ethics and integrity are paramount to our mission of promoting fellowship and goodwill within our community. Subscribers stay in touch with a self-governed elist "Free Exchange" without any burden of regulations, censorship or dues/fees.
AER offers subscriptions to all Americans and English-speaking members of the international community in Rome, with an invitation and sponsorship from three current subscribers.
Send us an email with your three Free Exchange sponsors to be part of this great elist:
subscribe.free.exchange@american-exchange-rome.org
OTHER ORGANIZATIONS & AER
AER enthusiastically supports the efforts of Retake Rome, a local grass-roots movement dedicated to beautifying Roman neighborhoods by removing vandalistic graffiti, trash and urban decay; Women for Women International helping women move from crisis and poverty to stability and self-sufficiency, and Save the Children Italia Onlus.